SAMPLES
0:00/0:17

0:00/0:17

0:00/0:13

0:00/0:17

0:00/0:16

0:00/0:16
0:00/0:17

0:00/0:15

0:00/0:17

0:00/0:15

0:00/0:19

0:00/0:17
WARM, ARTICULATE, RHYTHMIC, CONFIDENT, SULTRY. 
Meet The Funky Narrator, Davina Robinson - an American voiceover artist and singer. Boasting a resonant, expressive alto voice, she is an ideal choice for a wide range of media, including commercials, PSAs, documentaries, corporate training videos, and explainer videos. Davina is versatile and can adapt her voice to suit any project with ease. 
Davina holds a BA in French from Rosemont College and an advanced degree in Public and International Affairs (MPIA) from the University of Pittsburgh. Her excellent articulation skills can be attributed to her extensive background in languages, as well as her years of experience as an international educator.
ACCENTS/DIALECTS: North American, US General American, US mid-Atlantic, US African-American. 
CHARACTERISTICS/TONE/AGE: 30s~40s, warm, articulate, confident, charismatic, sultry, rhythmic, musical, genuine, believable, conversational, authentic, informative, knowledgeable, professional, authoritative, friendly, strong, bold, sassy. 
SOUNDS SIMILAR: Rashida Jones, Scarlett Johannson, Tracy Ellis Ross, Allison Janney, Molly Wood, Angela Bassett, Michelle Rodriguez, Viola Davis, Regina King, Keke Palmer.
• Microphone: Rode NT1
• Audio Interface: Solid State Logic SSL2 
• DAW: Twisted Wave 
• Headphone: Sony MDR-CD900ST  
• ORB & Mogami cables 
• Acoustically-treated booth and room 
• Certified Source Connect Standard 
• Ethernet, WiFi connections 
• MacBook Pro M1, iPad
• Backup set of equipment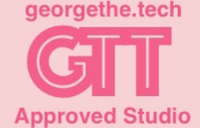 "As script advisor, I have worked with Davina Robinson on numerous episodes of NHK World programs and other video projects on which she appeared as reporter, studio guest and narrator. She is adaptable and constantly strives to give her best, always open to advice to make her performance even better. Her affable personality lifts the mood of the room, and it is always a pleasure to work with her. " - George Bourdaniotis Japanese–English Translator (Video scripts & subtitles, travel & tourism, business & marketing)
"Davina was a pleasure to work with. She is a great communicator and turned around the recording with lightning speed. I would recommend Davina and hope to work with her again."
"Davina was hired to be the narrator for a series of videos for my client. My client is so happy with the excellent work Davina has done. And she's great to work with!"
"Davina delivered an exceptional performance. Our client, Amazon, loved the result and I look forward to working with her again." - Lighthouse Creative
"Quick and very detailed!! Great Voice!! " - Anthony Meoli Studio
"Davina was great to work with! She was very professional, responsive, and got us exactly what we needed!" - Blufish Consulting